For my July 2018 Blog Post I wanted to share what has been happening with Kitty Katrina since my last post in December, 2017 - yikes, it's been a while!
Viva Las Vegas!
After many years of careful thought and planning, our team decided that moving Kitty Katrina to Las Vegas, Nevada would be the best for our small business.
Part of the reason we decided to make this move is because Las Vegas is a key area to be located in Nevada for people who are involved in fashion and costuming, which we are :)
However, the move was not easy and required lots of planning. It took at least three years of looking for a new, great space / location, not to mention, putting our business on "hold" for over two months while we moved all of our equipment and supplies to our new spot.
Putting our business on hold for this time meant we were not receiving orders nor producing new items and when you're not working / producing for nearly 2 months - this can be painful for any business in many ways.
Our team chose to view this as "growing pains" because we knew this difficult move was necessary in order to further grow Kitty Katrina in an area that would support our business.
Getting Started Again
Once we re-opened KittyKatrina.com in May, 2018, it was almost like starting our business all over again! We needed to build-up views / sales again but also start to get involved in our new community of Las Vegas. 
This process is slow and will take several more months to accomplish, but in the end, we are excited to explore all of the wonderful possibilities and opportunities in our new home and meet new creators in our area!
We also used this new beginning as an opportunity to freshen-up our online Shop and create new collections, which we are excited to introduce later this month. We have a whole NEW collection of festival hair accessories and headpieces that we will release, so stay tuned!
Birthday Madness
Also, July 15th will be Kitty Katrina's 5th Birthday and we are celebrating in these EXTRA awesome ways...
--Since our birthday is on the 15th - our ENTIRE Shop will be 15% OFF from July 15th through July 31st, 2018!
--We're offering FREE SHIPPING on purchases of $50 or more! 
--We will be holding a Giveaway /  "Ask the Creator Anything" (that's me - Kat) on Instagram. This is your chance to ask me anything you would like - Where do you get your inspiration? Is it hard to run your own business? What fruit do you like? Ask me ANYTHING! 
To participate, on Sunday, July 15th from 11am to 3pm Pacific Time, tap on our Story / IG Avatar on our Instagram Page and submit your question(s) within the first Story post using the "Ask the Creator Anything" feature - our IG Handle is: LUVKittyKatrina
If you are not familiar with using this feature on Instagram Stories, you are also welcome to Direct Message us on Instagram your questions as well :)
PLUS, for those that submit a question through our Instagram Page on July 15th between 11am and 3pm PT, you will be entered into our giveaway to win the below Fuchsia Pink Unicorn Flower Crown - YAS! 
The winner will be announced after 3pm Pacific Time on Sunday, July 15th. Questions must be submitted through our Instagram Page to participate.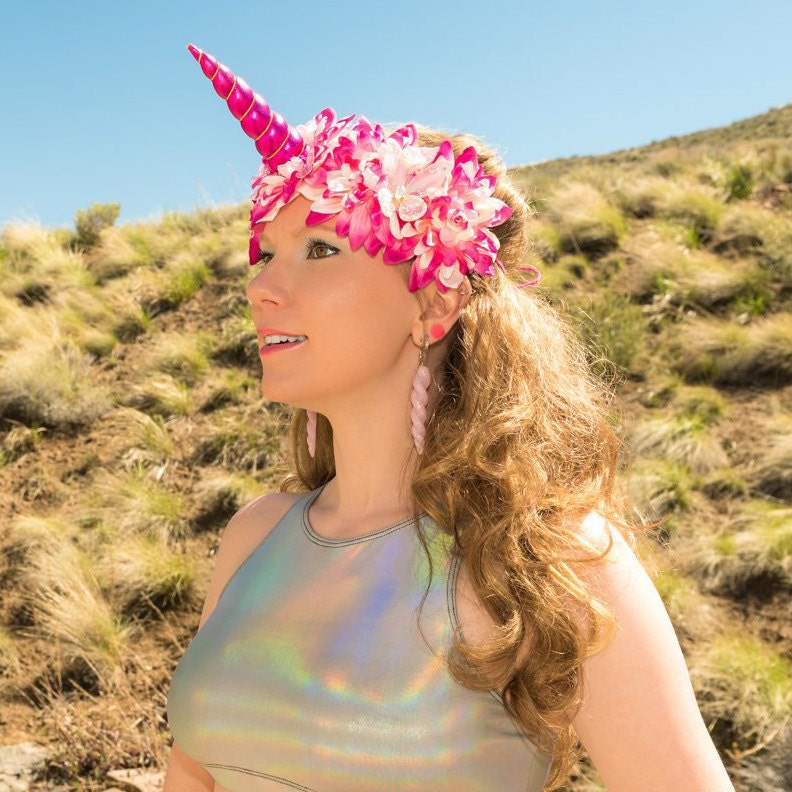 LUV,
Kitty Katrina